Camden Tigers was established in 1961 and we are celebrating our 60th Anniversary this year. We would love to invite those of you over the age of 18 to join us in celebrating this great achievement..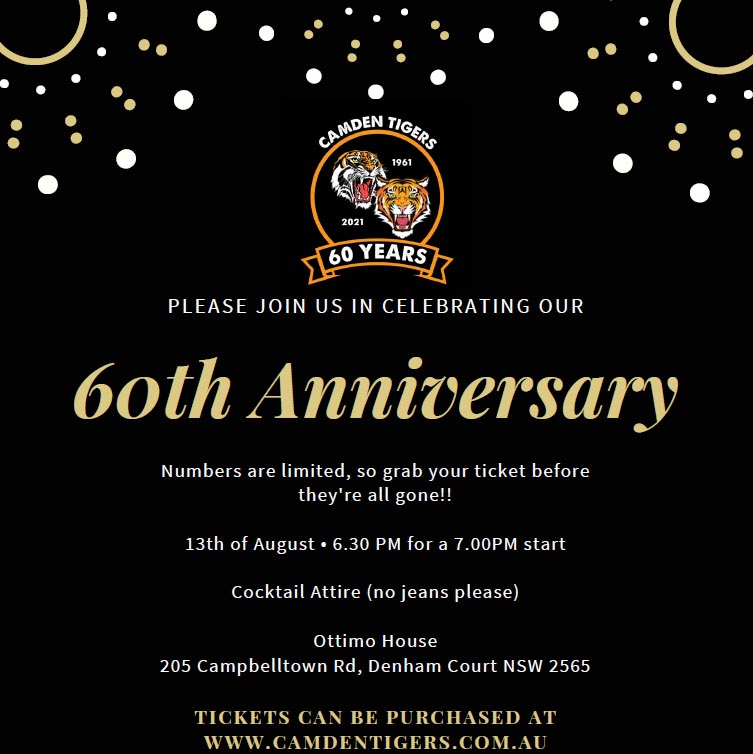 Please use the below link to send to people to purchase tickets.
Your ticket purchase entitles you to :-
– Entry into the venue.
– A three course (alternate) meal.
– Beer, wine and softdrink package.
– Music and Dancing (restrictions permitting).
– One entry into our Lucky Door Prize.
– Opportunities to participate in our silent auction.
Please Note:
We will also be doing something special for those under the age of 18 at a later date, so keep your eyes peeled for this event.